Canon Releases Plug-In For MXF Import And Editing In Final Cut Pro X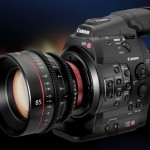 This news came down yesterday (V-Day), but I'm more than happy to see it! Canon finally released a plug-in for editors to cut and incorporate MXF files in Apple's Final Cut Pro X. If you're shooting on or editing footage from Canon's latest cameras, including the great C300, the XF100, XF105, etc., you're set! Download the Canon XF editing plug-in here (choose "Drivers and Software").
Be sure to check out FCP.co for further details, plus information to get it to work on Snow Leopard. Hat tip: My pal and FCP X trainer/guru Ben Balser.