Viggle: Get Rewarded With Cool Stuff For Watching TV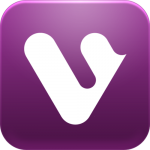 Viggle is a service I just discovered and signed up for, after finding a news story on it (via Drudge). Basically, you check in on the Viggle app (for iPhone, iPad and iPod touch; Android coming soon), and you get points for what you're watching. You can also view information, see what people are saying, post to social networks, and a whole lot more, related to the show. You can earn points by playing games, watching trailers and more. The rewards points can be redeemed for all kinds of cool things, including gift cards to Starbucks, Amazon and more. You can also donate your rewards to charity, too.
It's all free, and you can sign up at Viggle.com, and download the app, also free, from iTunes.