ABOUT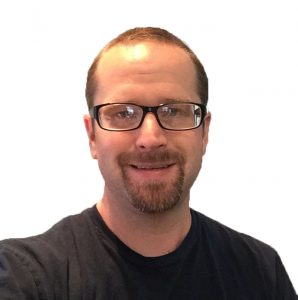 My name is Heath McKnight, and I'm Editor-in-Chief at doddleNEWS, a leading filmmaking technology news, review, and tutorial site. In addition, I am a runner who has completed many marathons, half marathons, and other races.
In the past, I was Senior Writer at TopTenREVIEWS, an online technology review site; I specialized in consumer electronics and Apple hardware and software. I co-wrote and contributed to two best-selling HD production books from VASST and contribute at Advanced Iron (an Iron Man fan message board, where I post movie and TV news under "Metal Head").
Other websites and magazines I've written for include Digital Media Net, Videomaker Magazine, Macworld, Screen Rant, MovieMaker Magazine, and DV Info.
Before I transitioned into editing and writing at doddleNEWS and TopTenREVIEWS, I was an accomplished writer, filmmaker, Final Cut Pro X editor, and lead instructor at the Palm Beach Film School. I produced and/or directed several independent feature and short films and worked in two local TV news markets in Florida as a Creative Services Producer and Video Editor.
When I re-launched this blog, I was dedicated to writing about Final Cut Pro X and digital film and video production. Since we cover that at doddleNEWS and our other site LarryJordan.com, I've decided to begin blogging about running, one of my biggest passions.
I graduated from Florida Atlantic University with two Bachelor Degrees in Communications (Media Studies/Film and Video) and Arts and Humanities, and a Film/TV/Video degree from Palm Beach State College, where I cut my teeth on 16mm film and video.
If you'd like to learn more about me, check out: My IMDb page, LinkedIn profile, YouTube, MPS Digital Studios, and Palm Beach Film Society.
Follow me on Twitter.