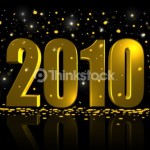 As 2010 winds down and 2011 is peaking from around the corner, I thought I'd do my annual year-end wrap-up. I did this every year on the old HeathMcKnight.com, so I thought I'd do it here, too.
January: The beginning of the year was quiet, with a Blue Moon on December 31, 2009. I also tried out Krav Maga and enjoyed it very much. I'm currently (as of December 2010) an orange belt/third level.
February: I had a nice birthday when we went to a cool seafood-style restaurant, right on the water in North Miami. Very busy at my old job as a video producer (and shooter/editor/writer) at Bluwave.
March: Very cool month, especially when I went to see my second favorite band AIR. What a show! At the end of the month, TopTenREVIEWS.com called me up and offered me a job as Senior Writer! And, I get to work from home in South Florida! WOO-HOO!
April: I winded down my time at Bluwave/Comcast Spotlight and the Comcast gang threw me a little going-away party in west Pembroke Pines. It was great! By that Sunday (mid-April), I flew out to Ogden, Utah and met the crew at TechMediaNetwork and TopTenREVIEWS. I was ready to begin my new career as a full-time senior writer/reviewer, specializing in Apple software/hardware, A/V gear and more. Love this job! Frank Lee at Tattoo Blues started an Iron Man Mark 5 armor on my inner right arm, and it was finished in August.
May:
An interesting month, to say the least. Iron Man 2 opened, and of course I went to the local Regal Cinema to watch the first film projected digitally (I only saw the first one in theaters once, believe it or not), then the second in IMAX. I loved it. I also got a new (used) truck, a 2007 (gas-guzzling) Mitsubishi Raider pickup truck. My Dad, who had been very ill, surprised everyone with a trip to North Carolina to see my sister, brother-in-law and his Grandkids. My best friend Alex and his wife had their first baby, Sofia, on May 4. Very cute baby!
The saddest three days of my life started on May 14th when my Mom called me twice early that morning to tell me my Dad was in a coma. I met my sister in North Carolina, and we flew to St. Louis. I got to see my stepfamily and my dad's closest friends, but nothing prepared me for seeing my Dad in ICU. My two Aunts (Gail and Jane) flew out to say goodbye to their brother. I'd like to think he could hear us. Early on the 15th, we made the decision to take him off life support, and my stepmom Nancy held him while we gave him back to God. On the 16th, there was a memorial at Ari's Greek Restaurant, where his best friend and brother-of-another-mother Tim and his family and friends all said their goodbyes to Cheffy. My Mom and her sister Aunt Peggy flew out to support us. And special thanks to my friends and family for the love and support over the phone when I needed it most. I wrote a eulogy on my Blogger page. Here's a photo of the table at his memorial from my cell phone:
My Dad inspired many people, including a former student of his from an inner city high school where my Dad taught cooking. He was inspired by my Dad to go to college and cook, and he came to the memorial to remember my Dad:
Tim put the photo of my Dad up above the door to the kitchen at Ari's. He's Cheffy to his friends and family in St. Louis:
Thanks to Tim and his family, Nancy, Aaron and his family, Kelly and her family, Richard and EVERYONE that knew and loved my Dad.
June: I was busy working for TopTenREVIEWS.com this month. Can't remember much else, other than just working hard. 🙂
July: This was a cool month, when I bought a new kitchen table, 46″ 1080p LCD HDTV and TV stand! We also hung out a lot with her oldest brother Tony. LeBron James announced he was going to join Chris Bosh and Dwayne Wade in South Beach with the Miami Heat, and I became a sports fan practically overnight! I swear, this long-time movie/comic book geek (who is doing Krav Maga martial arts) had the sports-loving spirit of my dad take hold of me!
August: On the first of August, a new puppy came into my life. In the local newspaper and in the classifieds, I saw someone was selling three Lhatese puppies. I went and looked at the two boys and one girl. I ended up picking up the female and within two days, she was named Jolie:
Jolie is just a cute puppy, born on June 4, 2010, and is a big part of our family. Lhateses are also considered their own breed, and are called Kyi-Leo. She and Peanut play all the time. Later in the month, I had a conversation with talented Director of Photography and 3D guru Tim Dashwood and was inspired to finally get serious about my next film, Ambush. Either this month or September, I bought Syd Field's two books (like I did in early 1995 to write my first screenplay), Screenplay and Screenwriter's Workbook, and started developing my 3D superhero script.
Frank Lee finished up my Iron Man Mark V tattoo at Tattoo Blues. Here are the other Iron Man tattoos on my right arm:
Old one from 2004, gonna get re-done by Frank:
September: Had a few days off for Labor Day, so I went and visited my friends at Comcast Spotlight in Miramar. Good, busy month. Still working on the development of the screenplay for Ambush. I put my second feature film 9:04 AM back online for free for "9:04 AM day," 09/04/10, and it was a big hit! I also saw the Rutgers Scarlet Knights play and beat FIU in Miami, with my best friend Alex and his family. My neighbor's son is a linebacker on the team, Marcus Thompson! How cool is that? Too bad Rutgers and my alma mater FAU Owls didn't do too well. Let's pray Eric LeGrand walks again!
October: The month of Halloween! I put up a few decorations and we had a great Halloween at a wedding. I also caught up with an old friend, Terry, whom I haven't talked to in close to a decade. It's been great being able to see and hang out with him. Peanut celebrated his 7th birthday early in the month:
Still working on the development of Ambush's screenplay, when I can find spare time. I've seen or heard most of the Miami Heat's games so far! Lovin' it!
November: This was a pretty busy month at TopTenREVIEWS.com, and I was happy to get a few days off for Thanksgiving! I do believe this was the month I started writing the script for Ambush after a couple of months of development, mostly due to finding time to write.
December: What a whirlwind month! Shopping, work, etc. Plus, I got a new (used) car, a white 2009 Nissan Rogue. I had a Nissan XTerra for years, so I was happy to drop the cool, but gas-guzzling Mitsubishi Raider in favor of this car. I did a lot of research and was able to get in for a good price. I'll be writing a new post on buying another used car that was once a rental car soon:

Christmas!
Christmas was great–I got a lot of great stuff, like clothes, a fishing rod, a basketball and more! I'm hoping to head up to Tennessee and North Carolina to see my Mom, Stepdad and my sister and her family in early 2011. I also hope to finish the final act of the Ambush screenplay and get it over to my long-time film partners-in-crime Grant A. Balfour and Jeremiah Hall for review before the next drafts. Grant and I have been working together since 1995 at film school, and he's scored most of my films, had small roles in them, and/or co-written them (Skye Falling and 9:04 AM).
Film of the Year: I didn't see a lot of movies this year, but of those I did watch, I enjoyed Iron Man 2, Inception, Toy Story 3, Monsters (which inspired me also to work on Ambush) and Predators. I haven't seen The Social Network yet, so hang tight while I watch on Blu-ray or VUDU or Netflix or iTunes.
Album of the Year: Broken Bells' first album, just incredible. James Mercer and uber-producer Danger Mouse knocked it out of the park. That came out in March, but in January, I had Gnarls Barkley in my head (Cee Lo Green and Danger Mouse), so I dug up the first album (St. Elsewhere) and just kept playing it. I also bought their excellent second album, The Odd Couple. Listened to those two albums a lot in the beginning of the year, along with most of AIR's albums, especially Love 2. Cee Lo's solo album rocks, and his singles F–k You and What Part of Forever were great, too. Danger Mouse is the producer of the year, and they need to get back together for a third Gnarls Barkley album and tour. Cee Lo hinted at it at EW.com!
Book of the Year: Definitely Steve Alten's scary Grim Reaper: End of Days. Some of it I didn't agree with (politics), but he respects our U.S. soldiers and he writes a great novel! I also dug Iron Man: Femmes Fatales, a fun book, even if it came out in late 2009/early 2010.
That's about all I can think of this year. I can't believe I got into sports so hardcore. Go Miami Heat! Have a safe and Happy New Year, and a great 2011!