New Final Cut Pro X Plug-Ins, Adobe Photoshop Lightroom 4 For Videographers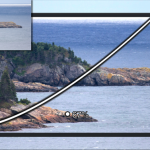 The floodgates have opened, and we're getting a TON of quality Final Cut Pro X plug-ins and third-party apps. I'm actually going to be reviewing some of them soon, but I wanted to share some links to the latest and greatest for FCP X. My friend Graeme Nattress (who works at RED) has released Levels and Curves for FCP X, and you'll need FxFactory to purchase it (or try it out), same with his excellent Film Transitions plug-in. Irudis has released their free Tonalizer/VFX LITE (similar to their PRO version) plug-in, and the legendary Twixtor is now available for FCP X. FCP.co discusses how it compares to FCP X's Optical Flow. Also, FCP.co talks about ClipExporter, a very affordable app that will get a single or multple clips out of FCP X for visual FX purposes, etc.
My good friend and colleague took at look at the new Adobe Photoshop Lightroom 4, and its capabilities for videographers. I like Lightroom 4 a lot, and feel that its video capabilities are terrific for photographers shooting some video, but mostly pictures. If you're a heavy-duty videographer and editor, and you love Adobe, Premiere Pro is terrific for organizing and editing pretty much any video format.
Sorry I have blogged lately, but I was out of town, then playing catch-up. Back to the usual FCP X and other film/video/TV blogging!